The Rise of Gaming Laptops
Gaming laptops have become a staple for gamers who want power and portability. They allow you to dive into your favorite games wherever you are. Gone are the days of being tethered to a stationary gaming setup. With the right gaming laptop, you can conquer virtual worlds from the comfort of your couch or while on the move.
Top Gaming Laptops Under 1500$
Let's explore four outstanding gaming laptops that won't break the bank:
MSI Katana GF66
MSI is renowned for delivering exceptional gaming experiences, and the MSI Katana GF66 is no exception. Packed with an 11th Gen Intel Core i7 processor and NVIDIA GeForce RTX 3050 series graphics card, this laptop is a gaming powerhouse.
Featuring a stunning 15.6-inch Full HD IPS display, it offers immersive visuals and smooth gameplay.
Specialized cooling solutions keep the CPU and GPU in check during intense gaming sessions, ensuring optimal performance.
ASUS TUF Gaming F15
ASUS TUF F15 sets a new standard for gaming laptops in this price range. It strikes a balance between performance and affordability.
Equipped with an NVIDIA GeForce GTX 3050 graphics card and an Intel Core i5-12500H 12th Gen, it handles multitasking and gaming with ease.
A spacious game storage capacity and efficient cooling system ensure consistent performance.
HP Pavilion Ryzen 5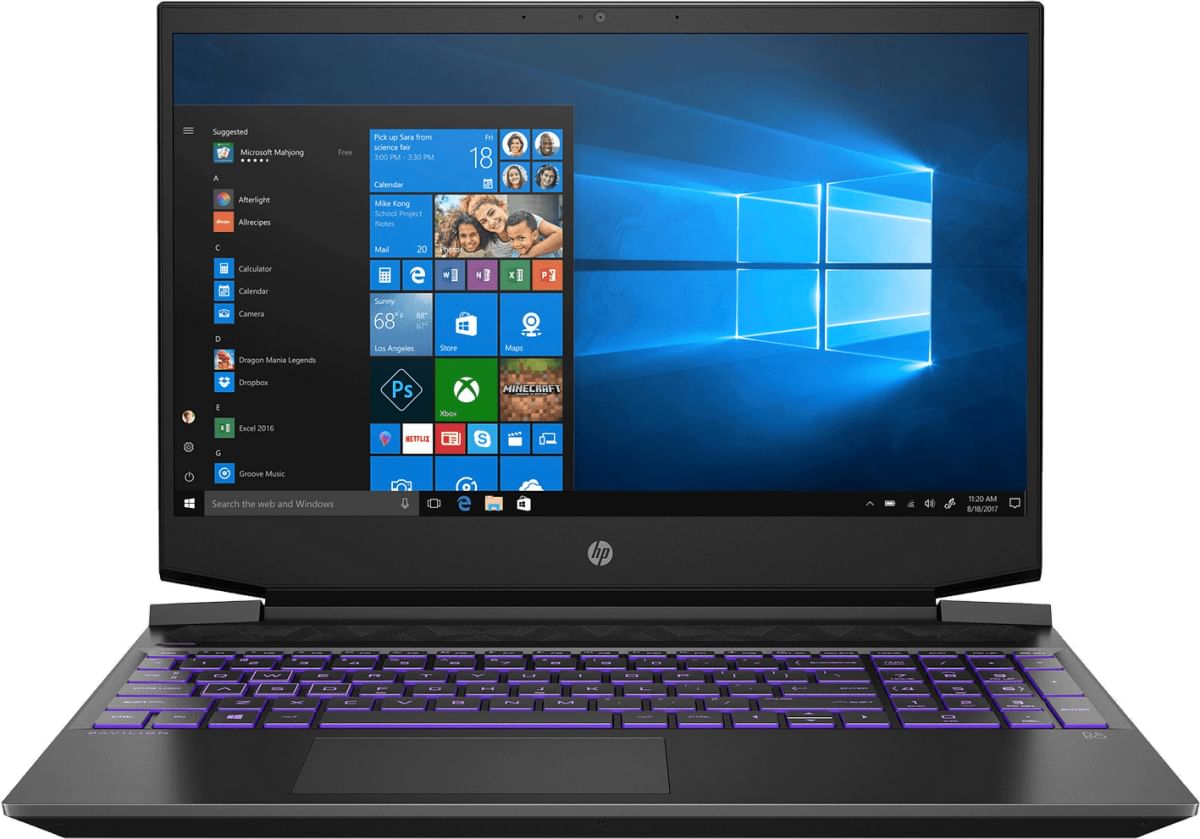 The HP Pavilion Ryzen 5 features a striking 15.6-inch Full HD Anti-glare screen. With a robust Ryzen 5 Hexa core processor and NVIDIA GeForce GTX 1650, it delivers fluid gaming experiences.
Lag-free gaming sessions are guaranteed, making it an ideal choice for gamers of all levels.
HP Victus 16
Gamers have their eyes on the HP Victus, and for good reason. It boasts a robust processor and graphics card, offering top-tier gaming performance.
The laptop's QHD display and 165Hz refresh rate provide high-resolution visuals and smooth video playback.
Thanks to its excellent cooling system, you can enjoy extended gaming sessions without worrying about overheating.
Enhanced audio quality, lightweight design, and powerful hardware make the HP Victus a compelling choice for gamers.
Lenovo IdeaPad Gaming 3
Display: 39.62 cm (15.6 inches), FHD IPS
Memory: 8GB DDR4 RAM, 512GB SSD ROM
Processor: AMD Ryzen 7
OS : Windows 11
The Growing Gaming Landscape
The gaming industry continues to expand rapidly, driving demand for gaming laptops and related technologies. Whether you're a casual or hardcore gamer, investing in a reliable gaming laptop that meets your requirements is crucial.
Explore the best gaming laptops under 1500$, handpicked for your convenience. For more guidance on choosing the perfect laptop, be sure to check out our comprehensive laptop buying guide.
Table of Contents
10 BONUS TIPS BEFORE STARTING THE LAPTOP
Unboxing a gaming laptop can be an exciting experience, but it's important to take some precautions to ensure your new investment remains in perfect condition and ready for gaming. Here are 10 quick tips to consider before unboxing your gaming laptop:
Read the Manual: Start by reading the user manual or setup guide that comes with your gaming laptop. This will provide essential information about handling, setup, and maintenance.
Prepare a Clean Workspace: Choose a clean and clutter-free area to unbox your laptop. Make sure you have enough space to lay out all the components and cables.
Static Electricity: Ground yourself by touching a metal object before handling any components. Static electricity can damage sensitive electronics.
Unbox Carefully: Use a sharp utility knife or scissors to open the packaging, but be cautious not to damage the laptop or any of its accessories inside.
Inspect for Damage: Before fully unpacking the laptop, inspect the packaging for any signs of damage during shipping. If you notice any, document it with photos and contact the seller immediately.
Remove Packaging Slowly: Carefully remove any protective films, stickers, or covers from the laptop, screen, and other components. Take your time to avoid accidental scratches or smudges.
Save the Box and Accessories: Keep the original box and packaging materials in case you need to transport or store your laptop in the future. Store accessories like cables and manuals in a safe place.
Charge the Battery: Before powering up your laptop, plug it in and allow it to charge for a while. This ensures that you have a full battery for the initial setup.
Install Necessary Software: While your laptop is charging, consider downloading and installing any essential software, drivers, or updates to ensure a smooth gaming experience.
Set Up Cooling: Gaming laptops can generate a lot of heat. Ensure that your laptop has proper ventilation and consider investing in a laptop cooling pad to help keep temperatures in check during extended gaming sessions.
Remember that gaming laptops are valuable investments, so taking these precautions can help you enjoy your new gaming machine for years to come while keeping it in top condition.
ANY ENQUERIES? CONTACT US